How to Host an Exceptional Networking Event at the Ballroom on 74th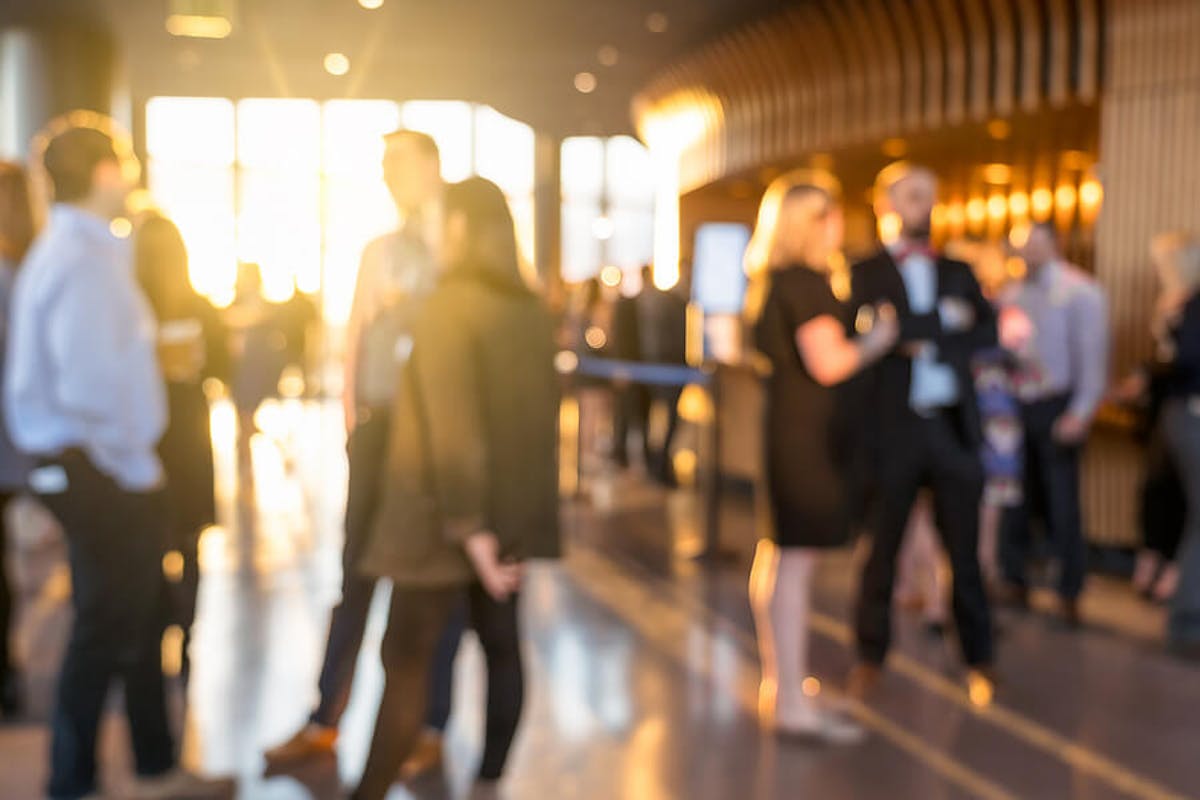 In the dynamic landscape of business, networking plays a pivotal role in fostering connections, building relationships, and cultivating opportunities. When it comes to hosting a corporate networking event in New York City, the Ballroom on 74th emerges as a premier venue, offering a blend of sophistication, versatility, and unrivaled service. Let's delve into the essential elements that can transform your corporate networking event at the Ballroom on 74th into an extraordinary experience.
1. Strategic Planning for Success: Before diving into the details, a well-thought-out plan is essential for the success of your networking event. Define your goals, whether it's expanding professional networks, fostering collaborations, or showcasing your company's strengths. Consider the demographics of your guest list and tailor the event to meet the expectations and interests of your attendees.
2. The Allure of the Ballroom on 74th: Choosing the right venue sets the stage for a remarkable networking event, and the Ballroom on 74th offers an unparalleled setting in the heart of New York City. The classic elegance of the ballroom provides a sophisticated backdrop that exudes professionalism and charm. Its prime location on 74th Street adds a touch of exclusivity, making it easily accessible for your guests while maintaining an air of prestige.
3. Versatility for Varied Interactions: One of the standout features of the Ballroom on 74th is its versatility, allowing you to curate different spaces within the venue for varied interactions. Whether it's a designated networking area with high-top tables for casual conversations, a presentation stage for keynote speakers, or a lounge setting for more relaxed discussions, the ballroom adapts to your vision, creating an environment that caters to the diverse needs of your attendees.
4. Seamless Registration and Check-In: The first impression sets the tone for the entire event, and a seamless registration and check-in process contribute to a positive experience for your guests. Leverage technology for efficient check-ins, utilizing digital platforms and apps to streamline the process. A well-organized registration desk with a warm and welcoming team ensures that attendees start the event on a positive note.
5. Networking Icebreakers: Facilitate meaningful connections by incorporating strategic icebreakers into your networking event. Consider fun and interactive activities that encourage attendees to engage with one another, breaking the ice and fostering a relaxed atmosphere. From themed networking games to speed networking sessions, these icebreakers create memorable moments and set the stage for meaningful connections to unfold.
6. Thoughtful Seating Arrangements: The layout of your networking event plays a crucial role in encouraging interactions. Thoughtful seating arrangements, whether it's a mix of round tables for group discussions or lounge seating for more intimate conversations, contribute to the overall ambiance. Create designated spaces for different industries or departments to encourage targeted networking and ensure that every attendee has the opportunity to connect with like-minded professionals.
7. Curated Food and Beverage Experience: Elevate the networking experience by curating a delightful food and beverage spread. The Ballroom on 74th offers catering options that can be tailored to suit the preferences of your guests. From elegant passed hors d'oeuvres to interactive food stations, a well-thought-out menu not only satisfies the palate but also provides a natural focal point for networking conversations.
8. Engaging Presentations and Speakers: Enhance the value of your networking event by incorporating engaging presentations and speakers. Whether it's industry experts, thought leaders, or key figures within your company, compelling presentations add substance to the event and provide valuable insights for attendees. The Ballroom on 74th's state-of-the-art facilities and audiovisual capabilities ensure a seamless and impactful presentation experience.
9. Branding Opportunities: Leverage the event as a branding opportunity for your company. Incorporate subtle yet effective branding elements throughout the venue, from customized signage to digital displays showcasing your company's achievements. Ensure that your brand is seamlessly woven into the fabric of the event, leaving a lasting impression on attendees.
10. Post-Event Follow-Up: The connections made during the networking event are just the beginning. Implement a robust post-event follow-up strategy to nurture and solidify these relationships. Send personalized thank-you emails, share event highlights on social media, and consider hosting post-event gatherings or webinars to continue the conversation. The Ballroom on 74th's professional ambiance extends to post-event support, making it an ideal venue for a comprehensive networking experience.
In Conclusion: Elevate Your Corporate Connections at the Ballroom on 74th Hosting a great corporate networking event requires meticulous planning, a strategic approach, and the perfect venue to bring it all to life. The Ballroom on 74th, with its timeless elegance, versatile spaces, and commitment to excellence, provides the ideal backdrop for an exceptional networking experience. Whether you're fostering connections, showcasing your company's strengths, or simply creating a platform for professionals to engage, the Ballroom on 74th elevates corporate networking to new heights, ensuring that your event becomes a memorable milestone in the professional journey of your attendees.