Creative Ideas for Hosting Bar and Bat Mitzvahs at The Ballroom on 74th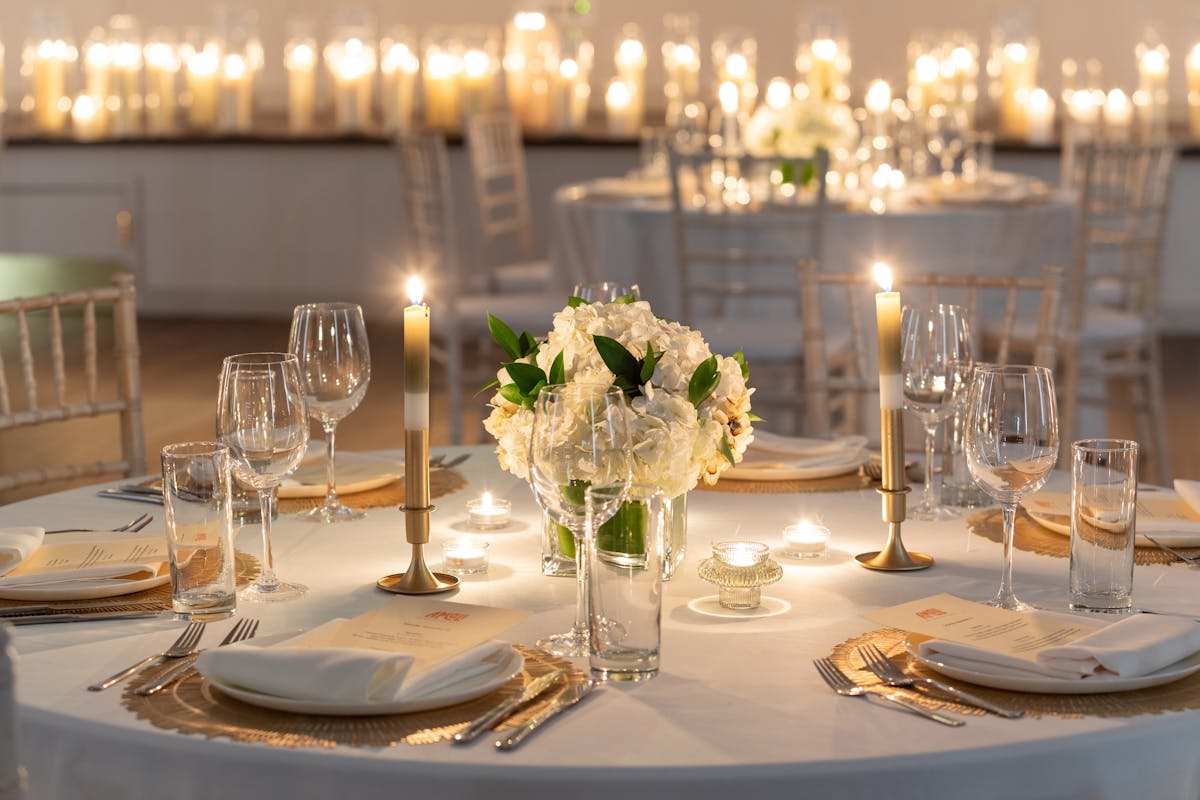 Embarking on the journey of planning a Bar or Bat Mitzvah is a significant milestone, and choosing the right venue is paramount to creating an unforgettable celebration. The Ballroom on 74th, with its timeless elegance and versatile spaces, provides the perfect backdrop for these joyous occasions. Let's explore some fantastic ideas to enhance your Bar or Bat Mitzvah experience at The Ballroom on 74th.
1. Elegant Entrance: Set the tone for a memorable celebration by creating an elegant entrance that welcomes guests into the enchanting world of the Bar or Bat Mitzvah. Consider a personalized welcome sign, adorned with the celebrant's name and a warm greeting. The Ballroom on 74th's grand entrance and foyer provide an ideal space for such welcoming touches, creating an immediate sense of sophistication and celebration.
2. Thematic Decor: Transform The Ballroom on 74th into a thematic wonderland that reflects the personality and interests of the celebrant. The venue's classic backdrop serves as a canvas for creative decorations and thematic elements. Whether it's a sports-inspired extravaganza, a Hollywood red carpet affair, or a whimsical journey through time, the Ballroom on 74th adapts to your vision, ensuring a celebration that resonates with the celebrant and guests alike.
3. Interactive Entertainment Zones: Keep guests engaged and entertained with interactive zones throughout the venue. Create a photo booth with personalized props and backdrops, allowing attendees to capture fun and memorable moments. Consider adding activity stations such as a DIY dessert bar or a craft corner for younger guests. The Ballroom on 74th's spacious layout accommodates these interactive zones seamlessly, fostering a dynamic and lively atmosphere.
4. Cutting-Edge Technology: Embrace the modern era by incorporating cutting-edge technology into the Bar or Bat Mitzvah celebration. The Ballroom on 74th's state-of-the-art facilities support tech-savvy ideas, such as a digital photo booth with instant sharing capabilities, personalized event hashtags for social media engagement, or even a virtual component for remote guests. Infusing technology into the celebration adds a contemporary touch that resonates with today's generation.
5. Tailored Seating Arrangements: Craft thoughtful seating arrangements that facilitate meaningful connections among guests. The Ballroom on 74th offers a versatile layout that allows for flexible seating arrangements, creating spaces for intimate conversations and energetic dancing. Consider a mix of traditional banquet-style seating and lounge areas to cater to various preferences, ensuring everyone feels comfortable and engaged.
6. Culinary Delights for Every Palate: Treat your guests to a culinary journey that caters to diverse palates. The Ballroom on 74th offers a range of catering options, from elegant plated dinners to interactive food stations. Consider incorporating a variety of cuisines or customizing the menu to reflect the celebrant's favorite dishes. A personalized and delightful culinary experience adds a touch of luxury to the celebration.
7. Ceremonial Significance: Infuse meaningful ceremonies into the celebration to honor the religious and cultural significance of the Bar or Bat Mitzvah. Utilize The Ballroom on 74th's serene and elegant setting to create a seamless flow between the religious and celebratory aspects of the occasion. Lighting candles, reciting blessings, or engaging in a personalized mitzvah project enhances the depth and significance of the event.
8. Dynamic Music and Entertainment: Create an uplifting atmosphere with carefully curated music and entertainment options. The Ballroom on 74th's acoustics and layout ensure that the music resonates throughout the space. Whether it's a live band, a DJ, or a combination of both, the venue accommodates various entertainment preferences. Incorporate dance floors, interactive games, or surprise performances to keep the energy high and the celebration lively.
9. Photogenic Backdrops: Designate specific areas within The Ballroom on 74th as photogenic backdrops, ensuring that every captured moment becomes a cherished memory. Consider creating a themed photo booth with props, a personalized step-and-repeat banner, or a beautifully adorned backdrop that complements the overall theme. These designated photo zones provide guests with the perfect opportunity to capture and share their favorite moments.
In conclusion, The Ballroom on 74th serves as a canvas for creativity, allowing you to craft a Bar or Bat Mitzvah celebration that seamlessly blends tradition with contemporary flair. From elegant entrances to interactive entertainment zones, this venue provides the perfect backdrop for creating lasting memories. Elevate your celebration, honor the significance of the occasion, and embrace the joyous moments with a Bar or Bat Mitzvah at The Ballroom on 74th—a venue that effortlessly combines sophistication, versatility, and warmth.