Unique Themes for Corporate Holiday Party's in NYC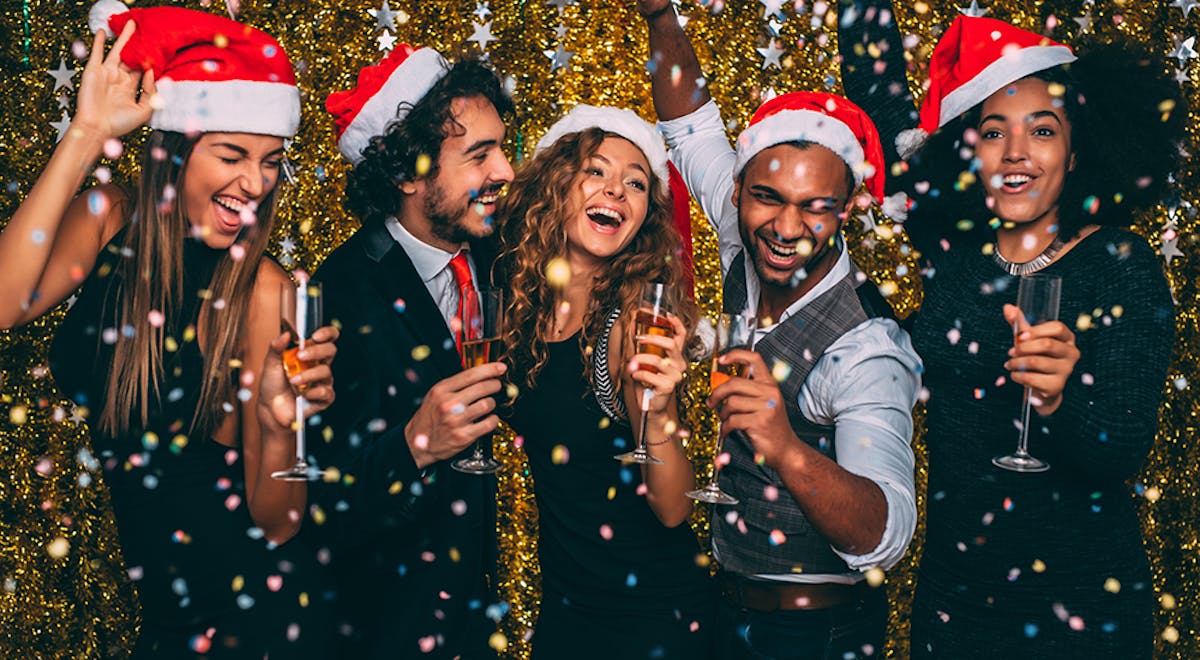 The holiday season is upon us, and for corporate events in the bustling city of New York, it's an opportunity to transform the typical office party into a festive and unforgettable celebration. If you're looking to go beyond the traditional and infuse your corporate holiday party with flair, consider these unique themes that capture the spirit of NYC while creating a memorable experience for your team.
1. Broadway Extravaganza: Lights, Camera, Action! Transform your corporate holiday party into a Broadway extravaganza, celebrating the magic of the iconic theaters that line the streets of Manhattan. Encourage attendees to dress as their favorite Broadway characters, and set the stage with dazzling lights, red velvet curtains, and a star-studded atmosphere. Consider hiring performers to entertain with show-stopping numbers, and host a mini awards ceremony to recognize your team's shining stars.
2. Winter Wonderland Soirée: A Frosty Affair Embrace the enchantment of winter with a magical Winter Wonderland theme. Transform your venue into a snowy oasis with white décor, twinkling lights, and frosty centerpieces. Create a hot chocolate station with various toppings and festive winter cocktails. Encourage guests to don their coziest winter attire, and perhaps even incorporate an ice sculpture or two to truly transport everyone to a snowy paradise amidst the cityscape.
3. Speakeasy Soiree: Roaring Twenties Revival Step back in time to the Roaring Twenties with a Speakeasy-themed holiday party. Embrace the glamour and sophistication of the Jazz Age with art deco décor, vintage cocktails, and a live jazz band. Encourage guests to dress in flapper dresses and sharp suits, adding a touch of old-world charm to your corporate celebration. Secret passwords and hidden entrances can add an element of mystery to the evening.
4. Masquerade Ball: Mystery and Elegance For an air of mystery and elegance, host a Masquerade Ball where your team can don elaborate masks and dance the night away. Create an opulent atmosphere with rich colors, velvet drapes, and candlelit tables. Encourage attendees to wear their most dazzling masks and costumes, and perhaps even host a mask-making station to add a personal touch to the evening.
5. New York City Icons: Celebrating the Big Apple Pay homage to the city that never sleeps by incorporating iconic NYC elements into your holiday party. From miniature replicas of the Statue of Liberty to table centerpieces inspired by the Empire State Building, infuse your event with the essence of the Big Apple. Consider a diverse menu featuring culinary delights from different neighborhoods, creating a culinary tour of the city for your guests.
6. Ugly Sweater Extravaganza: Tacky and Tasteful Give the traditional ugly sweater party a corporate twist by turning it into an Ugly Sweater Extravaganza. Encourage team members to get creative and embrace the tacky holiday sweater trend. Consider hosting a contest for the most outrageous sweater, complete with prizes for the winners. Deck the halls with kitschy holiday décor, and create a lighthearted and festive atmosphere that allows everyone to let loose and have fun.
7. Techy Wonderland: A Digital Holiday Experience For a modern and innovative twist, consider a Techy Wonderland theme that incorporates the latest technology trends. Use augmented reality (AR) or virtual reality (VR) experiences to transport guests to festive digital landscapes. Create interactive digital displays and photo booths with holiday-themed filters. This theme not only adds a futuristic touch but also provides opportunities for team-building through tech-centric activities.
8. Around the World: International Celebration Celebrate the diversity within your team with an Around the World theme. Decorate different areas of your venue to represent various countries or cities, showcasing the global nature of your company. Feature a diverse menu with international cuisine, and encourage team members to dress in attire representing their heritage or a country of their choice. This theme not only celebrates diversity but also creates a unique and inclusive holiday experience.
Conclusion: Unforgettable Memories in the Concrete Jungle Choosing a unique theme for your corporate holiday party in NYC adds a layer of excitement and creativity to the festivities. Whether you opt for the glamour of a Broadway Extravaganza, the mystery of a Masquerade Ball, or the techy vibes of a Digital Holiday Experience, the key is to create an atmosphere that reflects your company culture and provides an opportunity for your team to connect, celebrate, and make lasting memories. In the city that never sleeps, let your corporate holiday party shine as a beacon of festive joy amidst the concrete jungle.