Day or Night: Choosing the Perfect Time for Your NYC Wedding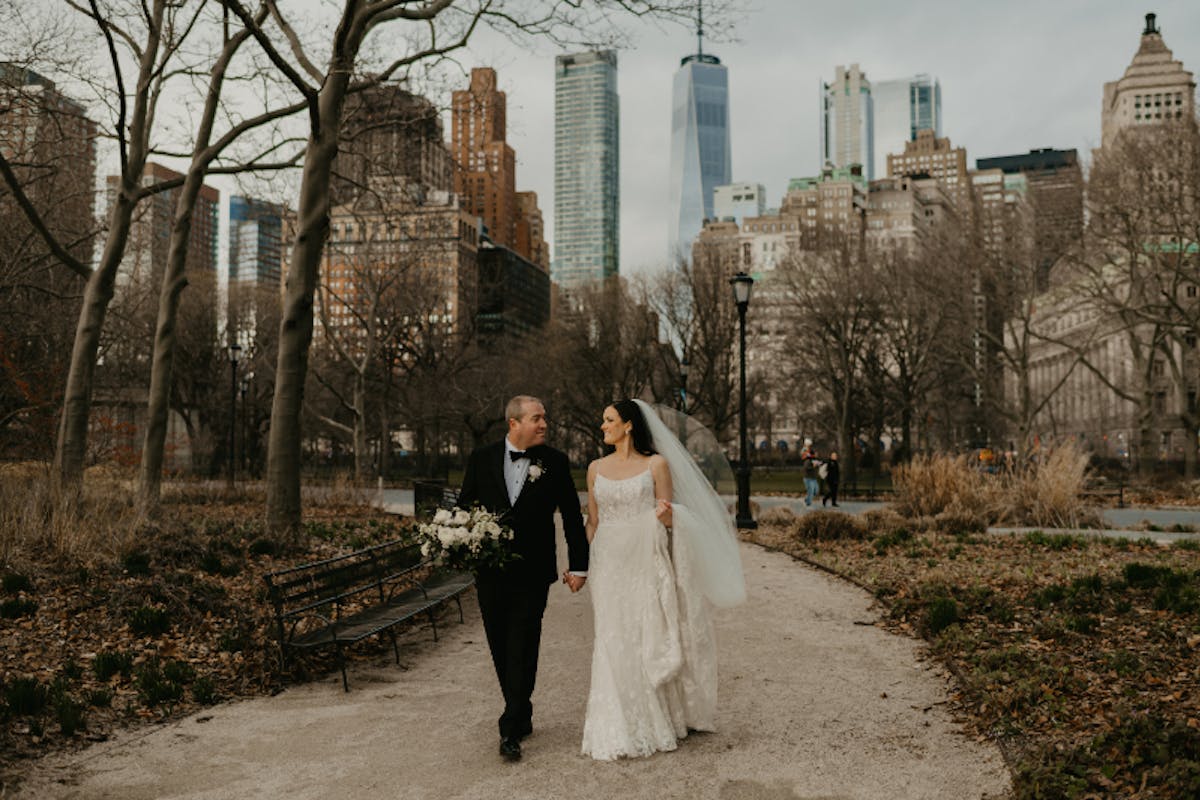 New York City, with its iconic skyline and diverse charm, provides the perfect backdrop for a dream wedding. One crucial decision that sets the tone for your celebration is choosing between a daytime or nighttime wedding. Each option offers a unique ambiance, and considering the following factors will help you make the decision that aligns with your vision for the perfect NYC nuptials.
Daytime Delights:
Scenic Views and Natural Light: One of the primary advantages of a daytime wedding is the opportunity to showcase the city's stunning skyline and landmarks bathed in natural light. If you've chosen a venue with panoramic views, such as rooftop gardens or waterside locales, a daytime ceremony will allow your guests to fully appreciate the breathtaking scenery.

Outdoor Elegance: NYC boasts beautiful parks and outdoor venues that come to life during the day. Central Park, for example, provides a picturesque setting for a daytime wedding with its lush greenery and serene lakes. Outdoor ceremonies and receptions under the bright sun create a romantic and enchanting atmosphere that's hard to replicate at night.

Lighter Menu Options: Daytime weddings often lend themselves to lighter menu options. Brunch or lunch receptions can feature delightful, fresh dishes and creative cocktails, setting a more relaxed and casual tone for the celebration. Consider incorporating a mimosa or a Bloody Mary bar to add a touch of daytime festivity.

Cost Savings: Opting for a daytime wedding may offer cost savings compared to evening affairs. Venues and vendors often have lower rates for daytime events, making it a practical choice for couples looking to stay within a budget without compromising on style and elegance.
Nighttime Nuptials:
City Lights and Glamour: When the sun sets, New York City transforms into a dazzling display of lights and glamour. Hosting your wedding at night allows you to capitalize on the city's electric energy, with skyscrapers and landmarks lit up like a magical wonderland. Whether you choose a chic rooftop venue or a sophisticated ballroom, the nighttime ambiance exudes sophistication and romance.

Dramatic Décor: Nighttime weddings provide an opportunity to embrace dramatic and opulent décor. Think candlelit tables, string lights, and a dance floor illuminated by the glow of the city. The darker backdrop allows for creative lighting designs that can enhance the overall aesthetic of your celebration, creating a dreamlike atmosphere that's perfect for dancing the night away.

Formal and Elegant: Evening weddings are often associated with a more formal and elegant atmosphere. This is the time to don your most glamorous attire and encourage your guests to do the same. The chic and sophisticated vibe of a nighttime celebration sets the stage for an unforgettable and glamorous affair.

Late-Night Revelry: If you and your partner are known for your love of dancing into the wee hours, a nighttime wedding is the perfect choice. With the city that never sleeps as your backdrop, you can keep the celebration going with a lively dance floor, late-night snacks, and a party atmosphere that lasts until the early morning.
Consider Your Style and Preferences:
Ultimately, the decision between a daytime or nighttime wedding in NYC comes down to your personal style, preferences, and the vision you have for your special day. Whether you choose the enchanting glow of daylight or the glittering lights of the city at night, New York provides the perfect canvas for a wedding that reflects your unique love story. Take the time to consider the atmosphere you want to create and the memories you want to make, and let the city that never sleeps be the backdrop to the beginning of your forever.