The Latest Floral Trends Transforming Weddings in 2023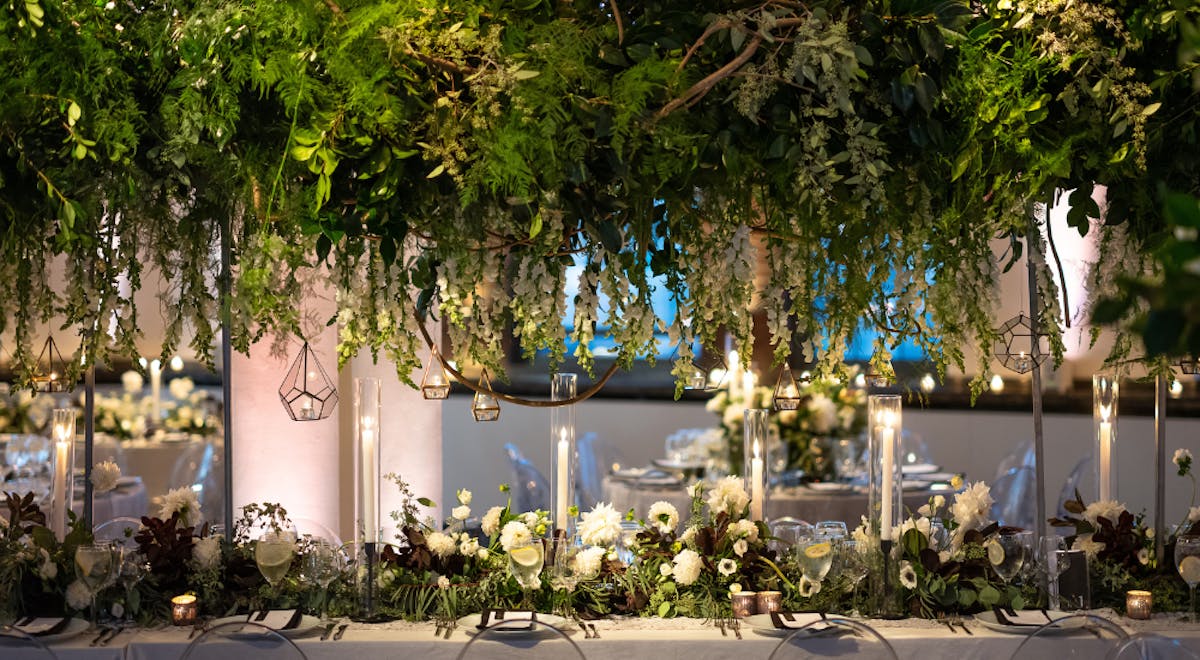 As couples embark on the journey of planning their dream weddings in 2023, the world of florals takes center stage, offering a canvas of colors, textures, and trends to set the tone for the celebration. From bold and unconventional choices to timeless classics with a modern twist, here are the newest floral trends transforming weddings this year.
1. Moody Hues and Dark Accents: This year, wedding florals are taking a walk on the darker side, as couples embrace moody hues and dramatic accents. Deep burgundies, rich emeralds, and velvety purples are stealing the spotlight, adding a sense of mystery and sophistication to floral arrangements. Dark foliage, such as black dahlias or deep-hued eucalyptus, creates a luxurious backdrop, while unexpected elements like black calla lilies bring a touch of drama to bouquets and centerpieces.
2. Sustainable Florals: With an increasing focus on sustainability, couples are incorporating eco-friendly choices into their weddings, and florals are no exception. From locally sourced blooms to wildflower arrangements, sustainable florals are having a moment in 2023. Couples are opting for seasonal, locally grown flowers, reducing their carbon footprint and supporting local florists. Additionally, potted plants and succulents serve as beautiful, long-lasting wedding favors that guests can take home and nurture.
3. Dried Florals and Grasses: Embracing a bohemian and rustic aesthetic, dried florals and grasses are making a strong comeback in 2023. From pampas grass and bunny tails to preserved palm leaves, these textural elements add a whimsical and organic touch to bouquets and installations. Dried flowers also offer longevity, serving as cherished keepsakes for couples long after the wedding day has passed.
4. Monochromatic Statements: For a bold and modern look, couples are opting for monochromatic floral arrangements that make a striking statement. Whether it's an all-white wedding with varying shades of ivory and cream or a dramatic all-red affair, monochromatic palettes bring a sense of cohesion and sophistication to the overall aesthetic. This trend is particularly popular for creating visually impactful centerpieces and bridal bouquets.
5. Grand Installations: In 2023, floral installations are reaching new heights—literally. Couples are opting for grand, suspended floral arrangements that add a sense of drama and luxury to their venues. Ceiling installations of cascading blooms, hanging floral chandeliers, and arches adorned with flowers create immersive environments, transforming wedding spaces into ethereal gardens.
6. Non-Traditional Bouquets: Brides are challenging tradition with unconventional bouquet choices that reflect their personalities and styles. From hoop bouquets to cascading arrangements and even single-stem bouquets, the options are diverse and unique. The emphasis is on personalization and breaking away from the conventional round bouquet, allowing couples to express their individuality through their floral choices.
7. Floral Embellishments: Florals are no longer limited to bouquets and centerpieces; they are becoming integral to every aspect of wedding décor. From floral-adorned wedding cakes to floral jewelry and even floral-printed wedding dresses, couples are embracing the beauty of blossoms in unexpected ways. Floral embroidery on veils and floral-patterned table linens add a romantic and cohesive touch to the overall wedding aesthetic.
8. Oversized Statement Blooms: Think big—oversized statement blooms are stealing the show in 2023. From gigantic peonies to colossal dahlias, couples are opting for larger-than-life flowers that command attention. These oversized blooms create a sense of opulence and glamour, making a bold and memorable impact in bouquets, centerpieces, and floral installations.
In conclusion, the floral trends of 2023 are all about pushing boundaries, embracing sustainability, and infusing weddings with personal style. Whether you're drawn to the moody elegance of dark florals, the eco-consciousness of sustainable blooms, or the grandeur of oversized statement flowers, this year's floral trends offer a myriad of options to make your wedding day truly blossom with beauty and uniqueness. As couples continue to weave their love stories into the fabric of these floral trends, weddings in 2023 promise to be a visual feast for the senses.